This is what distinguishes us as the best!
UMart We invite you to be a Unimoni sub-agent for our wide range of products and services. We offer you an opportunity to increase your revenue streams and diversify your services to your customers. Unimoni is a global financial company with expertise honed over 3 decades of dealing in money transfers, forex, payments and credit solutions.To realise our vision of an equal India with universal access to resources, we offer fast, friendly, flexible solutions on the best terms, backed up by cutting-edge digital technologies, to enable our customers to realise their goals. Be it a holiday trip to an exotic destination or a business trip, loans, or forex and money transfer requirements, you will be able to offer a wide range of quality services to your customers. What's more, through your partnership with Unimoni India, such transactions are typically hassle-free with no last-minute tensions. You can choose to be a Unimoni agent for one or multiple products. Let us together explore the possibilities of a mutually beneficial business.
Message from CEO
Unimoni Financial Services Limited is an established player in the industry in India. We have made a significant mark in the industry since 2002. Unimoni is a company with expertise honed over 3 decades of dealing in Outward remittance, Buying and selling foreign exchange, travel and holidays, payments and credit solutions. In India, we are a trusted partner to more than 2.5 million customers, served by 2000+ employees through 300+ branches. Being Experts in Foreign Exchange, Travel and Holiday services, and loan products, and with our passion for launching state-of-the-art products and services, we believe that the prime differentiators in this highly dynamic market would be
Enhancing customer experience
High-quality technology
Quick and seamless process
Passion is one of our competitive advantages. It is not only the passion of our team but of the extended team, which is our Partners. As partners, you play a vital part in enhancing our competitive edge, and we look forward to a long and mutually beneficial partnership.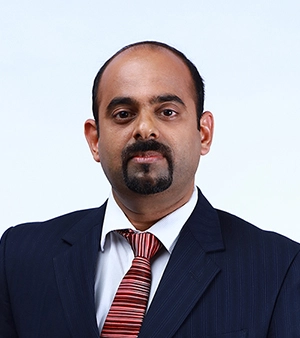 C A Krishnan R
Director and Chief Executive Officer
Unimoni, India.